Independence was founded by pioneers who migrated from Independence, Missouri. Elvin A. Thorp arrived in the Independence area in 1845 and staked a claim north of Ash Creek in June of that year. He platted a small town site that later became known as "Thorp's Town of Independence" or the "Original Town of Independence", now known as "Old Town". Thorp named the town for his hometown Independence, Missouri, and in honor of Andrew Jackson's characteristic of "Independence".
In 1847, Henry Hill came across the plains looking for a level piece of ground on which to raise stock. On November 14, 1847, he found his location on the west bank of the Willamette River (south of Ash Street) and marked off his donation land claim, which was 1 mile (1.6 km) square. In 1867, after returning from the California gold mines, Hill platted 40 acres (160,000 m2) for a town site, thereafter to be referred to as Henry Hill's Town of Independence. The city charter bill of February 26, 1885, incorporated E.A. Thorp's Independence and Henry Hill's Independence. Henry Hill Elementary School was named in honor of the latter.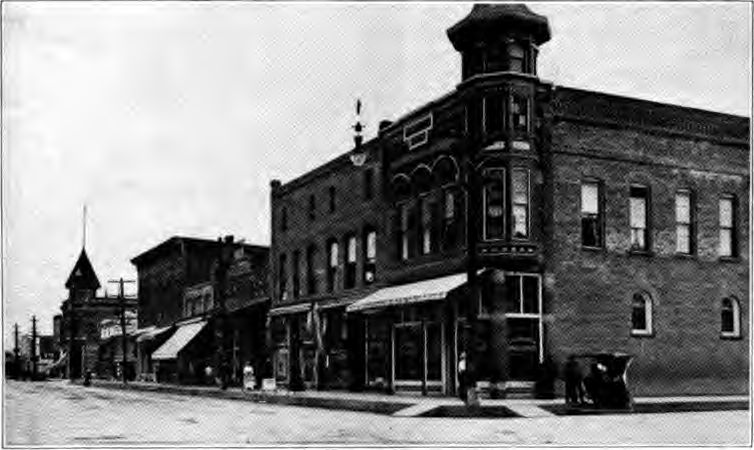 Independence thrived as a shipping point, by both rail and boat, for agricultural products and lumber until the 1950s The city was known for its hops production from the 1890s through the 1940s, hosting a festival called the "Hops Fiesta" from the early 1930s to the mid-1950s. When hop production began to decline in the early 1950s, the city's fortunes began to decline.

Downtown Independence was bypassed by major freeways in the 1960s, though the period saw an alternative form of transportation enabled by the construction of the Independence State Airport, which was dedicated on August 14, 1964.

City of Independence Website
Explore Historic Independence